If you would like more information about any of our activities please email the Church Council.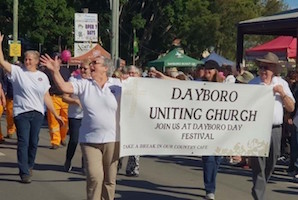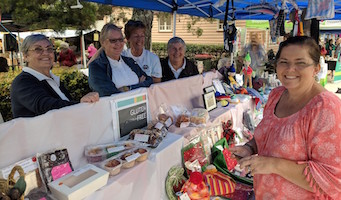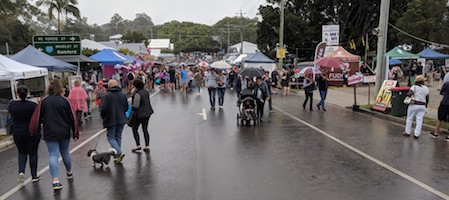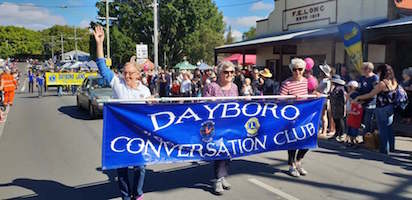 REGULAR ACTIVITIES
mainly music --mainly music is a fun music group for parents or primary care givers to enjoy together with their young child. Throughout the session, children develop gross and fine motor skills, language, imagination, mathematical and pre-reading skills as well as socialize with others. Each mainly music session is associated with and is run by volunteers from a local church. Children are introduced to music, creativity and more, plus families are given a chance to think about the God-part of life. Amazing to think that all this can be achieved in a loving, shared family environment.
Contact: Paul Inglis.
DAYBORO CONVERSATION CLUB - Fridays 10am-1.30pm. Dayboro Uniting Church, Wesley Mission and Dayboro Lions Club.
Join us at Jack's Place, 135 McKenzie St, Dayboro and enjoy lots of discussion about music, food and travel and much laughter with old and new friends.
All seniors from Dayboro and the immediate surrounding areas are welcome. No qualified medical staff are available. Members need to bring their own carer.
Morning tea and a light lunch are provided.
Gold coin donation.
Contacts
Ann Turner
Dugi Wilson
Email: Dugi Wilson

CARD SHARPS (Sharks) meet every Thursday at 1pm in the Church Hall. It only costs $2 which includes a delicious afternoon tea of scones and pikelets. Money raised goes to the Bolivian Orphanage Casa Segura run by Mik Henzell..
Contact: Norma Butler
New players are always welcome.
Items of interest about our church and town.
If you have something you would like included with the EXTRAS please email the Church Council.
Easter Sunday 2019.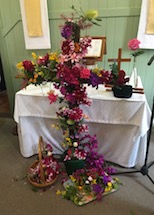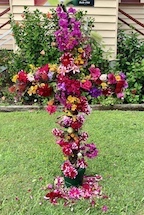 KNOW YOUR BIBLE (KYB) - Tuesdays 10am-11am. St Aidans Anglican Church, McKenzie St. Dayboro
Know Your Bible (KYB) studies are designed to help women, through personal study and group sharing, to know God's Word and its message for today.
Members study a Bible passage at the weekly meetings. They are helped by the printed notes provided with each study and the Leader's summary after the discussion.
Women from any denomination are welcome. You do not need to belong to any church and you can join any time.If you would like to be part of this wonderful group please contact Di Evans Ph 3425 3544.